Lasting emotions for every event.
At the roots of a unique location.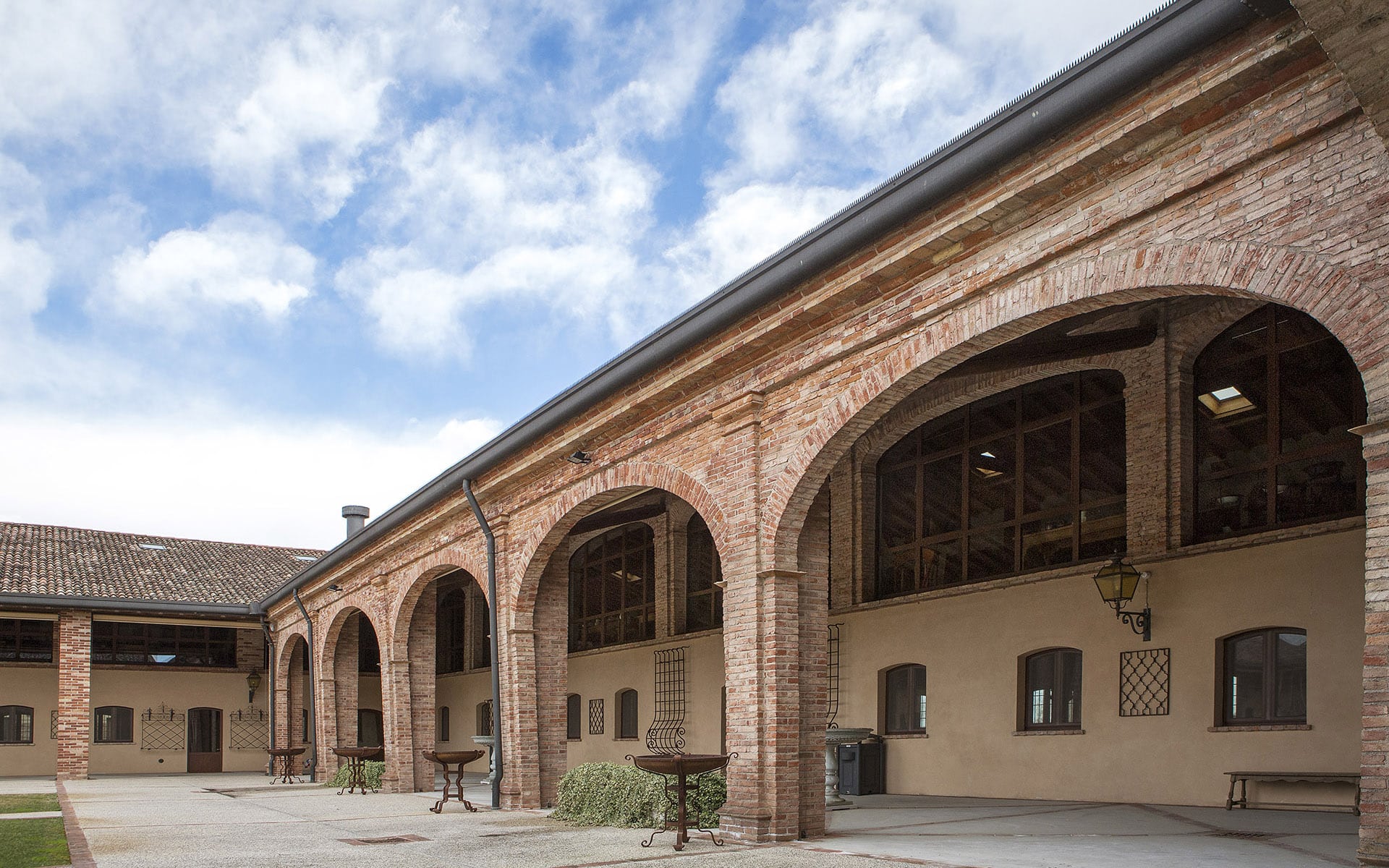 STORIES AND LEGENDS
Once upon a time
there was the Tenuta Sei Ore.
From the ancient Romans to the present day, the place where Tenuta Sei Ore stands has maintained its residential and agrarian vocation, where tradition and nature have been creating a unique heritage for millennia.

An elegant historic home, the most exciting location for weddings, birthday parties, graduations, corporate dinners and meetings and many other events destined to remain forever in your history.
Tenuta Sei Ore boasts ancient origins, confirmed by archaeological excavations of a rustic Roman villa carried out in 1967 that testify to its residential and productive use since the fourth century AD. Included in the vast regions of which the Gambara counts were invested by Emperor Charles IV in 1354, the estate remained the property of the powerful family until the early 19th century. The curious double name of the estate – S. Orio in contemporary cartography, Seiore in the current toponym – has always piqued curiosity, giving rise to fanciful legends that attribute to the locality, along with the beauty of the rural landscape and the grandeur of the rural buildings, that hint of mystery that has always fueled its fascination. In 16th-century documentation, the farmstead, which had not yet assumed its present closed-courtyard conformation, was named San Jorio, meaning St. George, a Christian martyr of Eastern origin. Subsequent transcriptions varied from one version to another: Sà Jori, Santo Jori, San Jori, Saiori, the latter version losing meaning by turning it by assonance into "sei ore." It continued, however, to keep the two words together in the written form Seiore, as it still appears in the lease contracts of the 1960s. The name thus has nothing to do with a time duration; it refers to the ancient veneration of St. George.
Fill out this form with your details and you will receive a reply as soon as possible, by e-mail or even by phone, for any kind of information or request. Start your dream now.
Contact Form 1
"*" indicates required fields