Timeless and out-of-this-world private events and business.
Close to Brescia and far from the ordinary.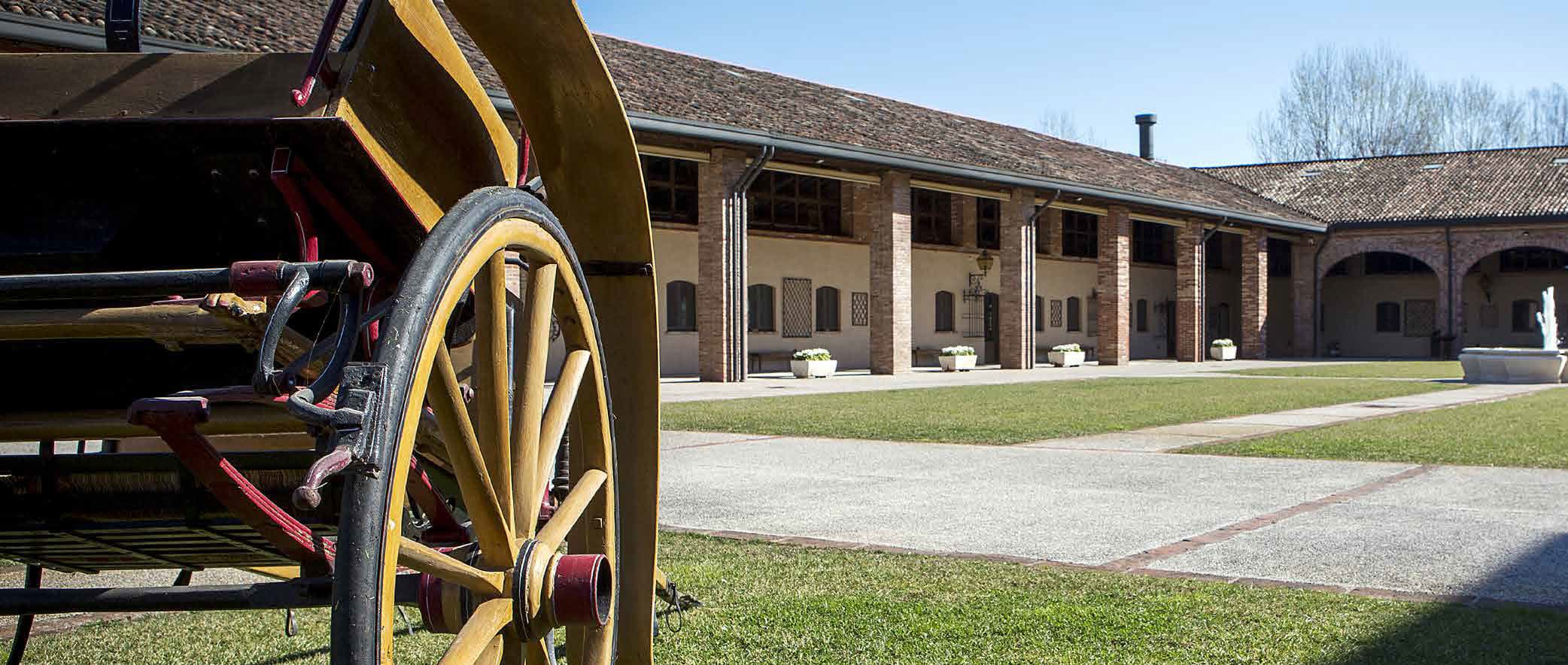 The perfect location for weddings, birthdays, graduations, private parties, meetings, team building and corporate events.
In Gambara, bordering the province of Cremona and less than an hour from Brescia, Tenuta Sei Ore awaits you. Founded as the stables of an ancient 19th-century hamlet, thanks to careful and expert renovation it still retains the charm of times gone by.
The warm and welcoming reception rooms, the magic of the park, gardens, pond and surrounding countryside make it an ideal location for memorable events. The historic complex is immersed in the green countryside and encloses ample spaces of it even within its courtyards and gardens, surrounded by colonnades that allow for a constant exchange between the natural environment and the large halls and rooms inside. The central courtyard consists of eight English-style lawns divided by stone corridors, decorated with simple fountains, planters, old rural tools and crowned by traditional brick arcades that also house the stables. Surrounding the central structure are fairy tale places, such as the park and its pond surrounded by willows, graced by the wooden pier and a colonnade with pergola, for taking the most beautiful wedding photos or watching the fireworks. In the suites rented for weddings and parties, once the home of sharecroppers, you'll find the original furnishings from the early 1900s.
Fill out this form with your details and you will receive a reply as soon as possible, by e-mail or even by phone, for any kind of information or request. Start your dream now.
Contact Form 1
"*" indicates required fields