Out-of-this-world, inside emotion.
A parallel reality close to the city.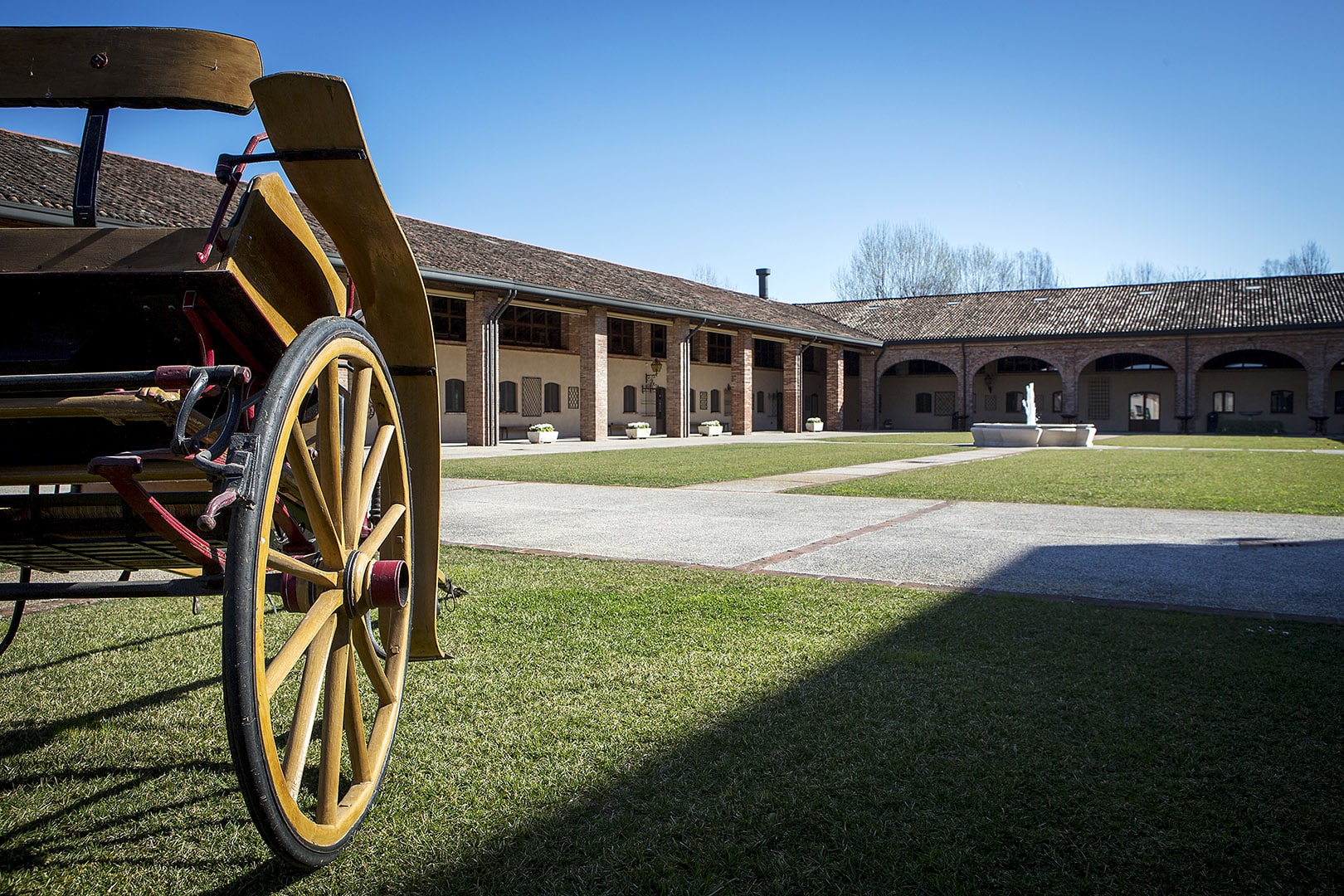 OUTDOOR SPACES
The magic
of open space.
Tenuta Sei Ore is surrounded by greenery and encloses ample spaces of it even within its own courtyard. In addition to the main entrance, several side entrances also allow a constant interchange with the natural surroundings and interior spaces.
The endless courtyard consists of eight large English-style lawns bordered by stone walkways, crowned by traditional brick colonnades and decorated with simple fountains, planters, old rural tools, even period buggies and not just for ornamental purposes. Even the stables, with their beautiful horses, are part of the courtyard and the many activities of Tenuta Sei Ore.
Surrounding the main building are enchanted places by day and by night, such as the park and its pond surrounded by willows, with the wooden pier adorned with columns and pergolas, ideal for taking the most beautiful wedding photos or admiring the fireworks. These are just some of the many surprises waiting to be unveiled inside and outside Tenuta Sei Ore.
The central courtyard welcomes guests with the wide expanse of its large lawns. This is the green heart of Tenuta Sei Ore, divided into 6 rectangles of emerald grass with comfortable stone walkways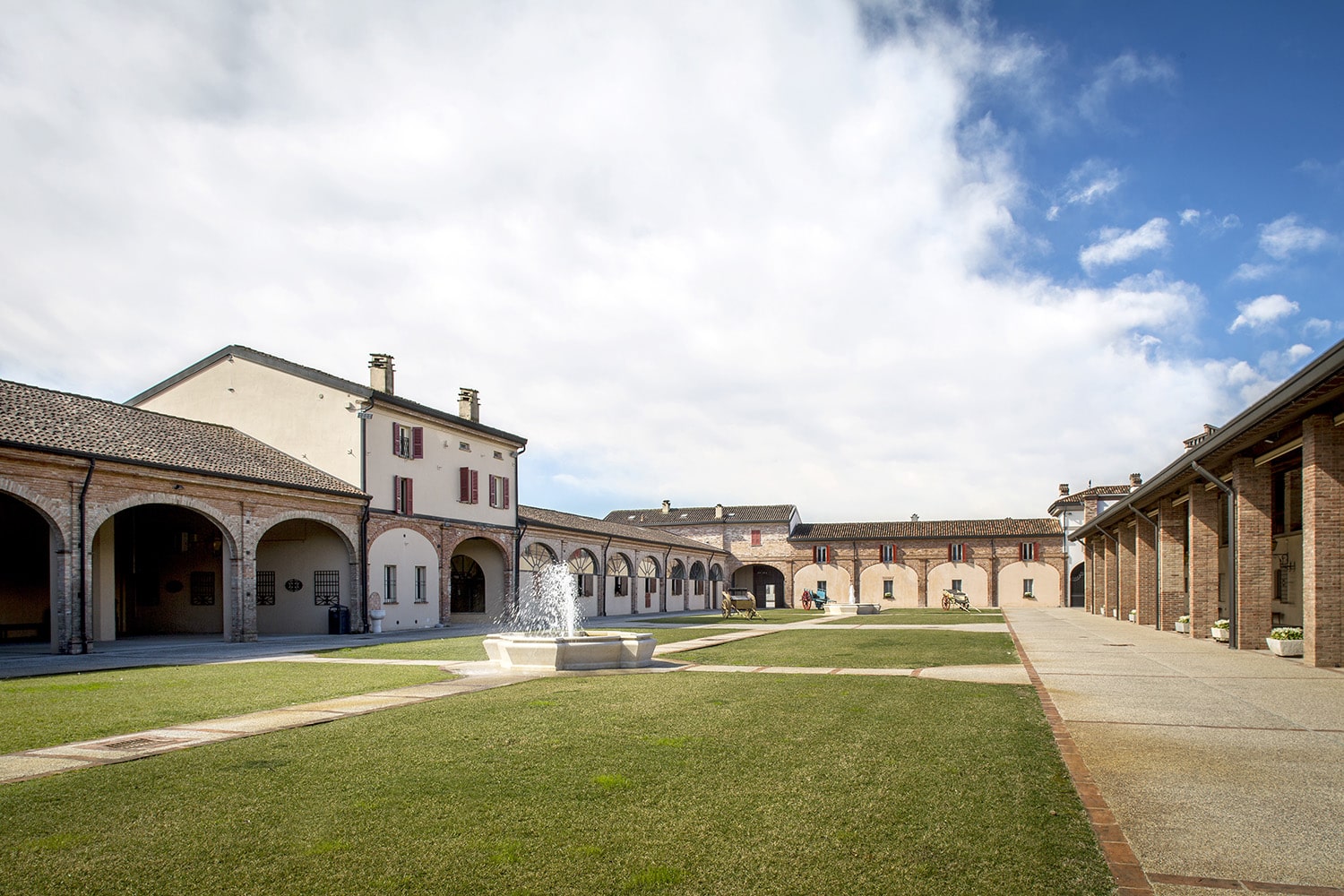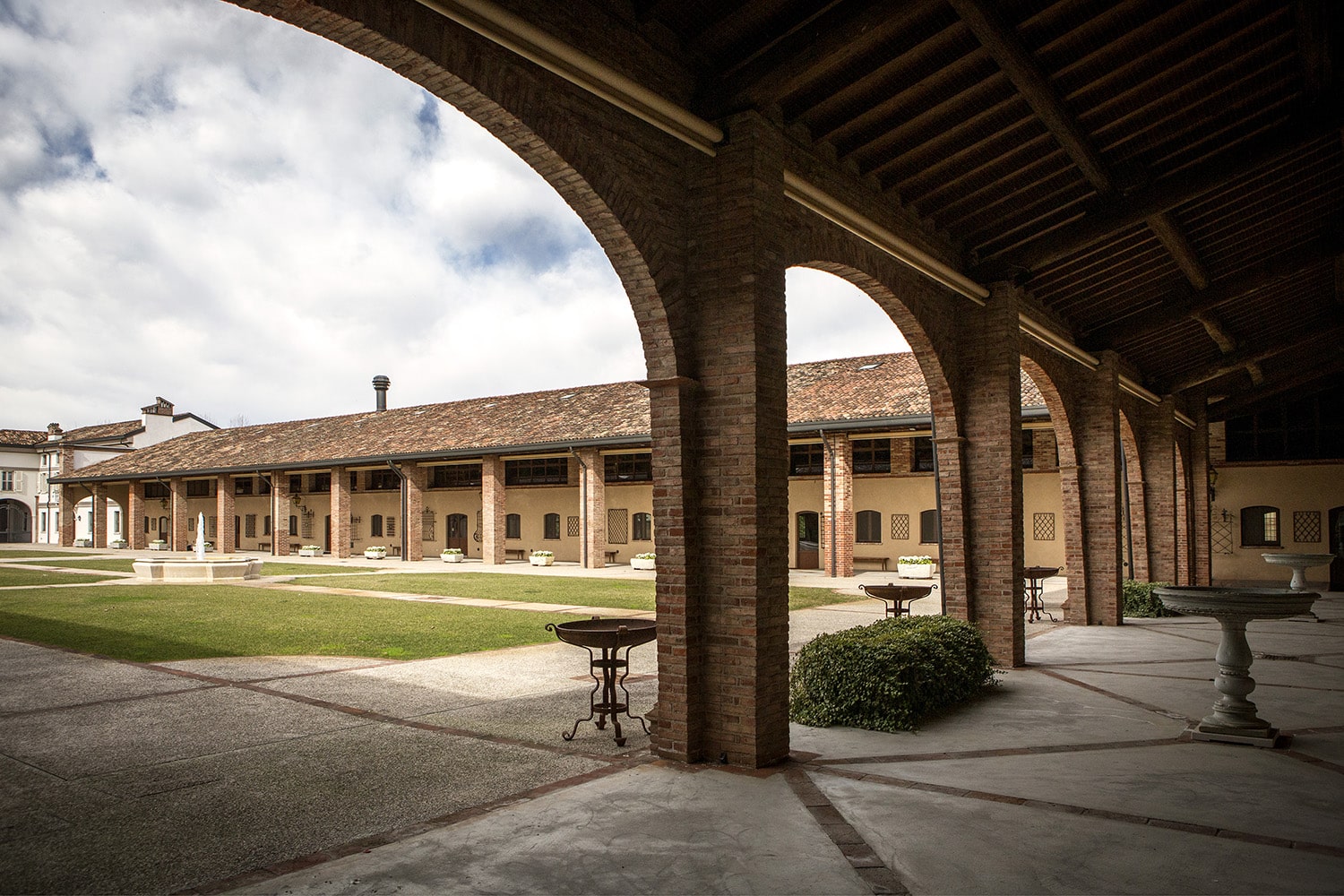 All around the immense courtyard of the Tenuta Sei Ore, like a precious nineteenth-century frame, faces the large perimeter of the colonnade supported by brick columns, a typical and traditional architectural feature of the last century.
On the outside and opposite the entrance to Tenuta Sei Ore, you can discover one of its most enchanting places. Starting from a large space covered by a pergola, adorned with columns, and equipped with stone tables, our pond stretches its banks between romantic tree-lined paths and weeping willows.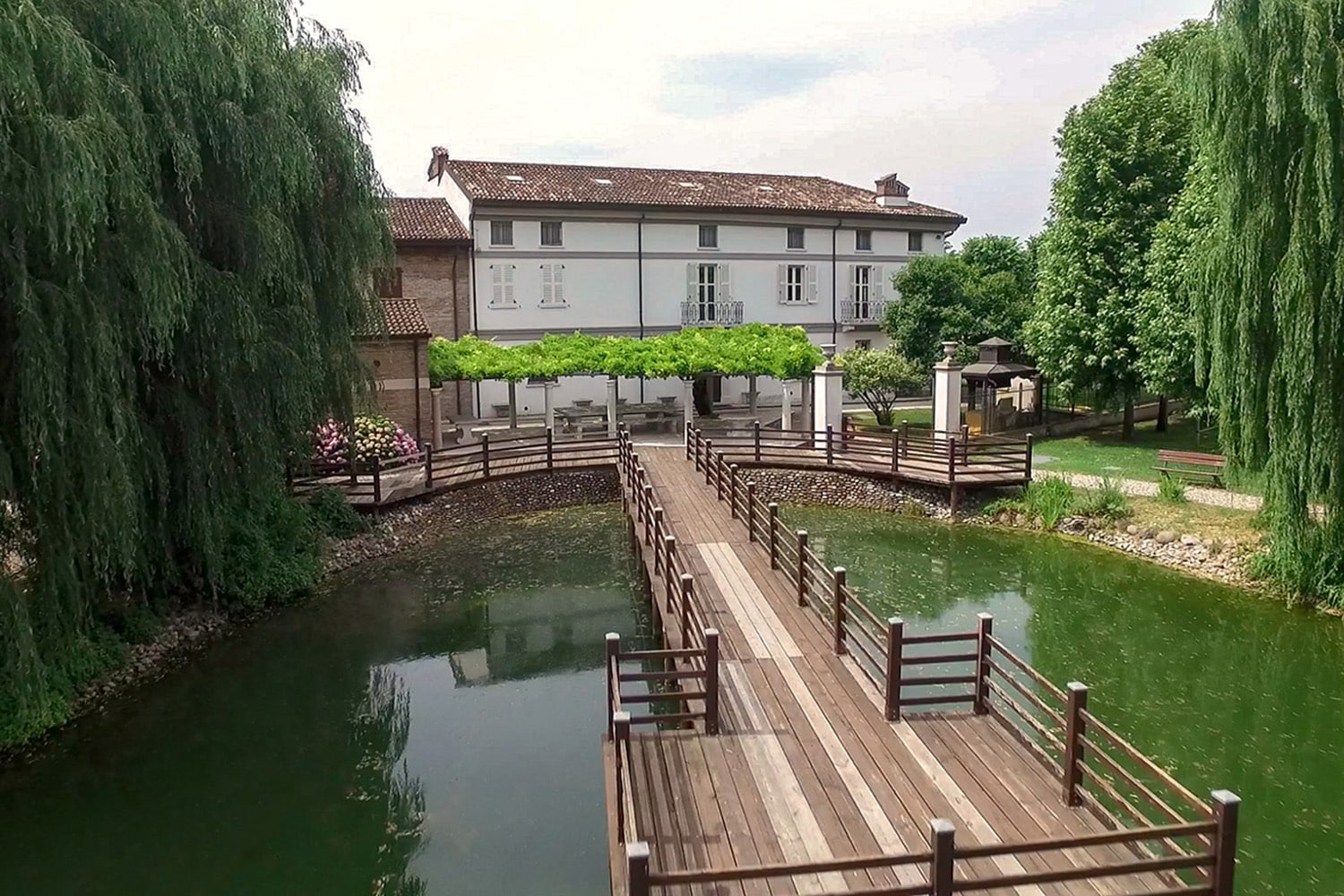 Fill out this form with your details and you will receive a reply as soon as possible, by e-mail or even by phone, for any kind of information or request. Start your dream now.
Contact Form 1
"*" indicates required fields